>> | Home | Survey & Information | Meeting Rooms | Free WiFi | About
---
Clifton & District, Business Promotion – About Us
---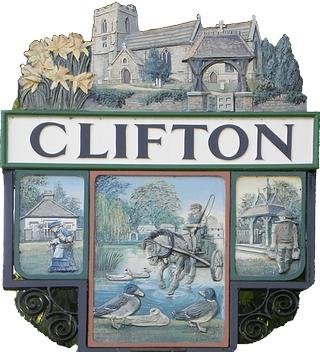 These webpages offer tips, advice & links to help people start & run, home-based businesses; and promote them successfully online. Aimed particularly at Shefford, Clifton and surrounding districts of Bedfordshire, UK. For more details, see the following web page:
Originally, these webpages were to accompany an informal survey of home-based businesses in and around Shefford & Clifton, Bedfordshire, to gauge the level of interest and activity; and actually to ask what home-based business people really would find helpful. With such a wide range of local businesses, it was very hard to guess what people would like & would use.
Much has changed since 2013. Organisations have come and gone. These webpages have been moved from the now obsolete Curlew.eu domain. They are being kept online to retain useful information.
---
Important: We Do Not Send Spam!
If you receive any "spam" emails which purport to originate from us, please delete them and accept our assurances that they are not sent by us. Unfortunately it is very easy to falsify an email address. We do not send "spam" emails.
This webpage does not use cookies. The Microsoft survey form & other external websites may use cookies.
Please report any problems with this website, the information, or the survey. We cannot take responsibility for any information on external websites. Thanks.
---
Home | Survey & Information | Meeting Rooms | Free WiFi | About
---
©2013–21. Curlew Communications Ltd